Your generosity makes a difference in the lives of those in our church and community. Through your generous gifts people hear the life-transforming message of Christ, students are trained to be leaders, children grow in their knowledge of Jesus, relationships receive healing, mission around the world are supported…and so much more.
There are various ways you can continue in generosity. Offering plates are in the back of the worship center on Sunday mornings and online giving is available at any time.
We encourage you to continue be a part in connecting Christ to where we live through generosity. Set up a one-time or recurring gift through the Giving app. You can also manage your giving profile. It's safe, easy, and secure.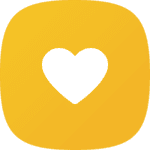 About our giving platform…
Your generosity is immensely appreciated. Our online giving platform is called Giving, provided by Planning Center. This allows for simple giving through a variety of devices, including your phone. This method also makes it easy for you to give anywhere and whenever you want. It's fast, simple, and secure.